*For deals and discounts, please visit our Reservation & Contact page
PRICES INCLUDE BREAKFAST
APARTMENT 5 and Bungalow 5b
1 Bedroom option – Double bed

55€


Plus 2nd Bedroom option with 2 Single Beds (min age 12)

75€
•  Sea Views
•  Double bed and 2 Single beds
•  Seating area, Kitchen, Bathroom with bath/shower, private Garden Terrace
•  Cable TV

---
BEDROOM N°4
For 2 pers. 45,00€
•  Very spacious bedroom with Double bed and seating area with sofas/optional extra single bed and infant cot
•  Private Bathroom with bath/shower
•  Usage of small guest Kitchen
•  Cable TV

---
BEDROOM N°3
For 2 pers.  35,00€
•  Spacious bedroom with Double bed and seating area with sofas/optional extra single bed
•  Private Bathroom with shower
•  Usage of small guest Kitchen

---
BEDROOM N°2
For 2 pers. 30,00€
•  2 Single beds plus seating area with sofas/optional extra single bed
•  Shared Bathroom
•  Usage of small guest Kitchen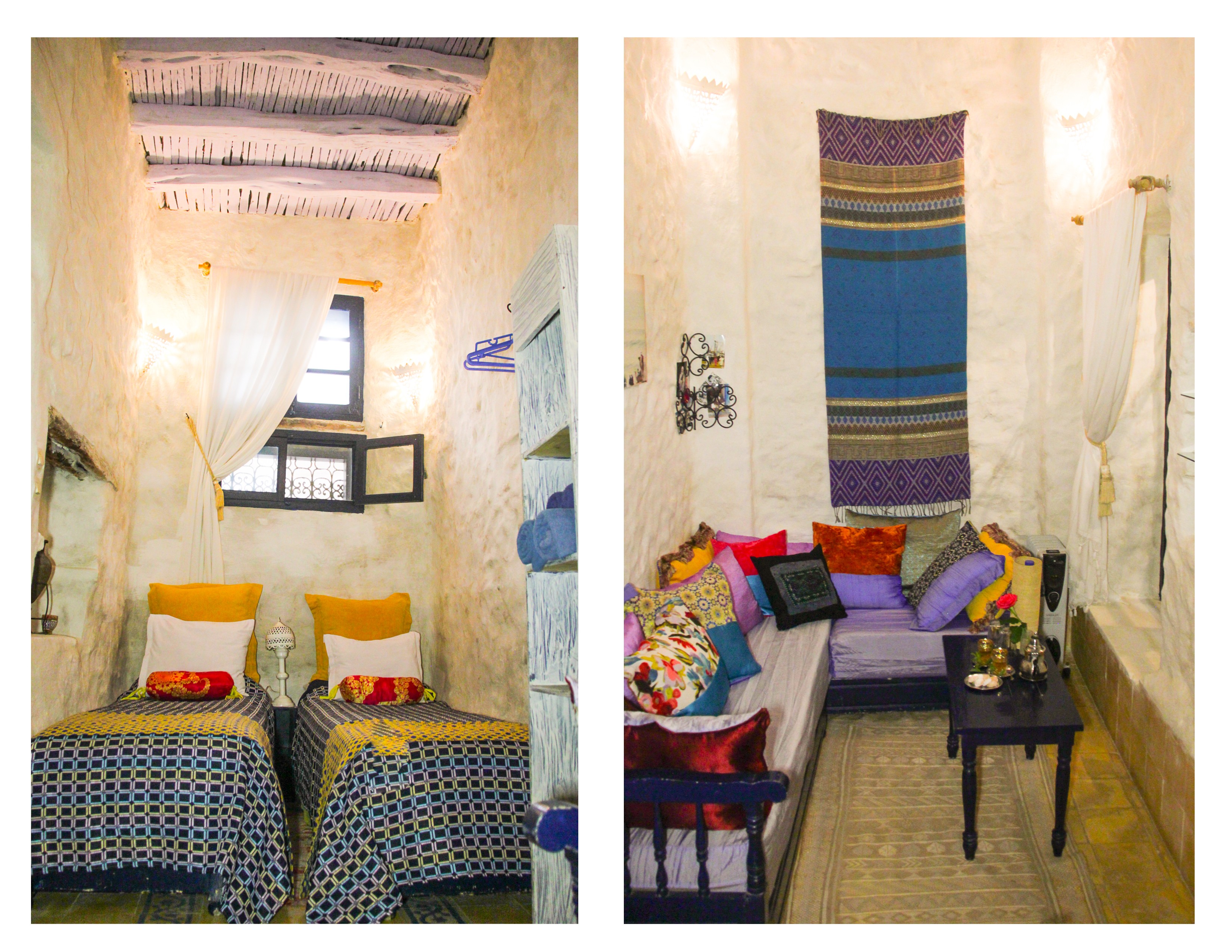 ---
BEDROOM N°1
For 2 pers.  30,00€
•  Double bed and seating area with sofa/optional extra single bed
•  Shared Bathroom
•  Usage of small guest Kitchen

*For deals and discounts, please visit our Reservation & Contact page
---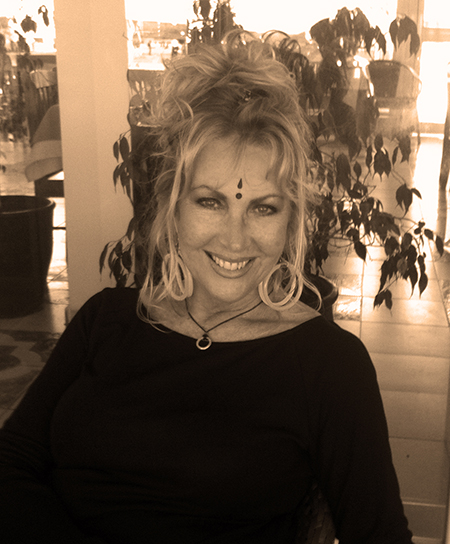 Sue Hunt – Owner
Riad Lunetoile Essaouira, situated in the heart of the Medina, with sea-views from the top terrace is the ideal relaxing, comfortable, holiday home / guest-house / B&B, to rent, in Essaouira, Morocco.
Accomodation ideal for surfers, individuals, couples or families…
True Moroccan hospitality, mixed with a little European comfort, and spiced up with a few Indian accessories.
Enjoy all that the Orient has to offer whilst still being in Africa!
Savour our home-made BISCUITS and sip mint tea from our sea-facing, rooftop terrace and listen to the waves of the Atlantic Ocean crashing onto the rocks whilst you let yourself drift into the mysteries of this "far-away" Arabic land.