Room

Price for 2 Pers.

Price for 1 Pers.

APARTMENT 5

150 € /

112,50

 € *

140 €

 

 

ROOM Nº 4

80

€ /

60 € *

 

70 €

ROOM Nº 3

70 € /

52,50 € *

60 €

ROOM Nº 2

50 € /

37,50 € *

40 €

ROOM Nº 1

50 € /

37,50 € *

40 €
• PRICES INCLUDE BREAKFAST
•  Additional bed 15 €
•  Babies under 1 year sharing parents' bed … FREE
•  Children from 1 to 5 years old … 10 € per night
To book, please use the form below, and please contact us with the departure time from Marrakech, (having already bought SUPRATOURS bus tickets), and we will arrange to meet you.
Sue +212 (0) 6 61 88 03 40  and  Latifa +212 (0) 6 58 83 49 25
(*)

  Special Offers
We  offer our guests who book directly with us, at least 2 months in advance, a discount of 30%…and, for less than 2 months in advance, 25% discount. APART from

 the date for the Gnaoua music festival (June 21st to 25th), and Moga Electro Music Festival, and from December 24th to January 4th, 2019.
During the Gnaoua Festival and Moga Festival, the minimum stay is 3 nights and we apply + 10 € in addition to the RAK rate for all rooms.
The minimum booking 3 nights from December 24 to January 4, 2019.
AVAILABILITY CALENDAR

We require, please, a payment of one day, or 20% of the total, whichever is greater.
LONDON BANK ACCOUNT
Mme Patricia Susan Hunt
Bank: HSBC 
BIC SWIFT: HBUKGB4B
IBAN: GB67HBUK 4005 1852 858 088
ACCOUNT NUMBER: 4005 1852 858 088
[/ ezcol_1third_end]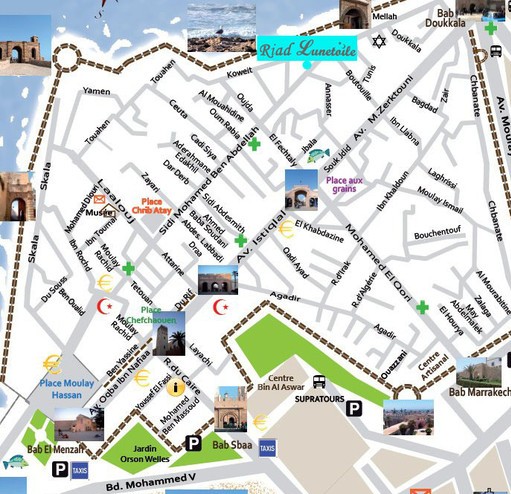 [/ ezcol_1third] [ezcol_1troisième]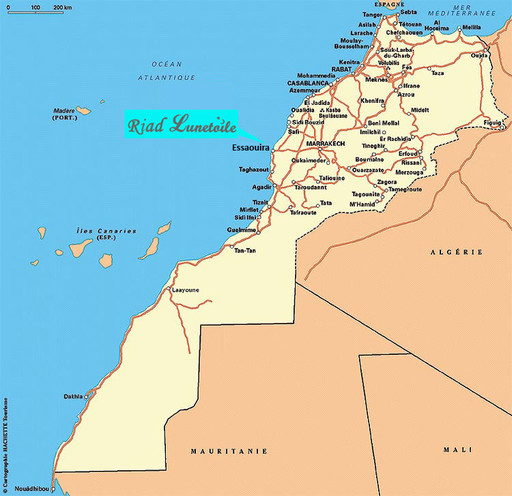 [/ ezcol_1third] [/ ezcol_1third_end]